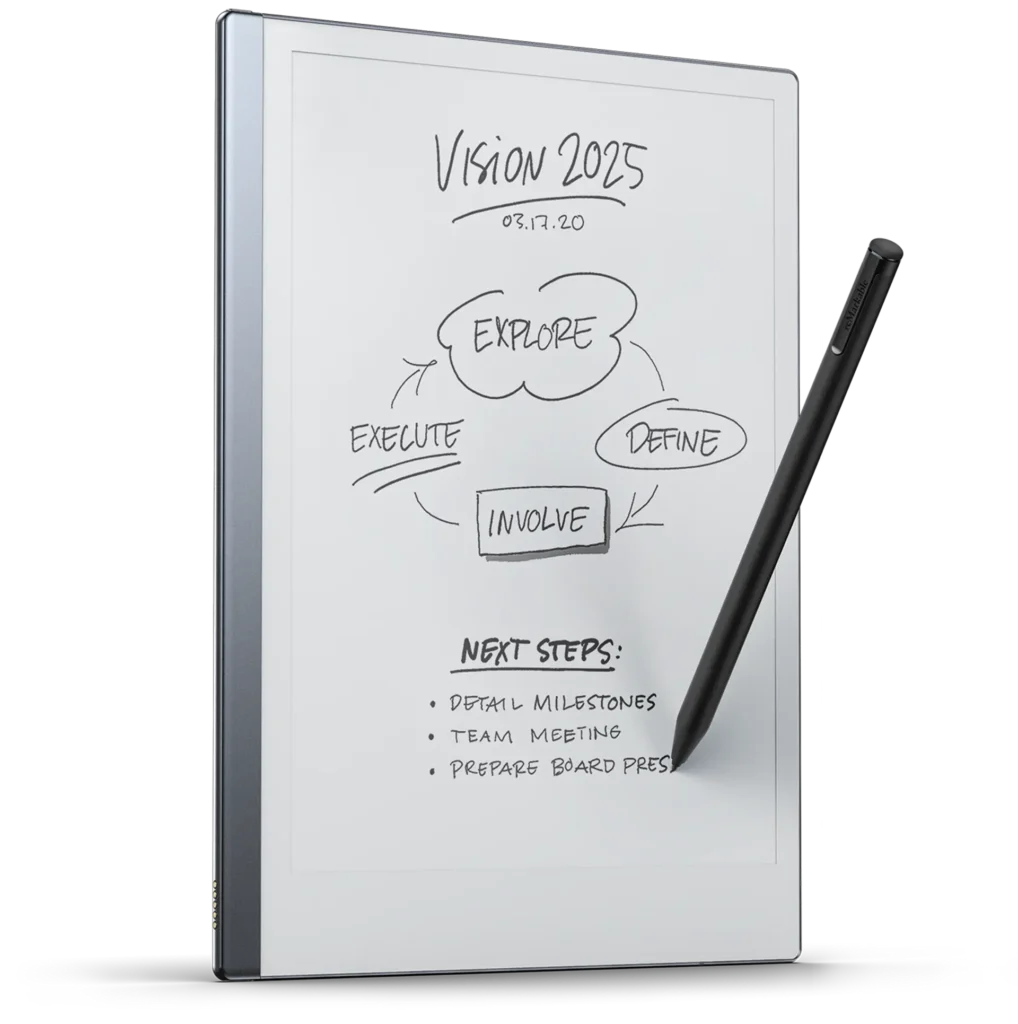 I'm going to preface this glowing review with the warning that I am 100% sure that I am not utilizing the full capacity of my reMarkable tablet, much like most of the technology I work with.
TL;DR
If you like to take notes by hand, buy a reMarkable.
If you have 572 yellow pads or notebooks laying around your house, buy a reMarkable.
If you do not, don't buy a reMarkable.
If you want to buy one, there is a discount code at the bottom of the post.
The reMarkable is, at first sight, not really that remarkable. I mean, it's a digital notepad. It almost seems like a big Palm Pilot from the late 90's or early 2000's. It's not until you really start to use it, that it shows you how remarkable it truly is.
I like to joke that I am of an age where I like to carry a notepad and an iPad. Since I really began using my reMarkable, I honestly, as I write this, cannot tell you either where my iPad is or when the last time I used it was. The reMarkable has replaced it completely (which again emphasizes how little of its capabilities I was using) and, as blasphemous as it sounds for us Apple cultists to say, in a more intuitive, user-friendly way. As ridiculous as it sounds, the reMarkable has quickly become my favorite piece of technology.
So, what is it? Literally a notepad that you can take notes on, for the most part. Does it have other capabilities, yes. You can sync pdfs and docs to it for markup and review. You can turn handwriting to text and send it out to your Google Drive and other similar services (for a subscription fee for most people) and there are some other things. In its most basic form, though, it is just a notepad. There is no color. There is no backlight. Just a notepad, but the most amazing notepad ever made.
When you write on the reMarkable, it feels like you are writing on paper. That immediately differentiated it from the iPad for me. I didn't love the feel of taking notes on the iPad with the pencil. You can also organize your notes into notebooks and folders. For example, I have a work folder, personal folder, folder for this blog, etc. Inside each, I have different notebooks. For example, in my personal notebook I have my gratitude journal in one notebook and my affirmations in another. I also have a list of restaurants to try, places I want to travel, and other things. My final bit of praise, the battery lasts a ridiculously long time. It's kind of silly.
If there are negatives, they are minimal and nothing you wouldn't have with a regular paper notepad. I would love to have a backlight, but not enough that it bothers me. If I am getting really picky, the pen easily comes detached from the place it is magnetically held and you can lose it. That is easily remedied by a holder like this one I bought on Amazon.
I know that this blog is not typically designed to talk about tech tools, but this one has made such a positive impact on my work, that I feel remiss not bragging about it to you. If you are inclined to purchase a reMarkable, you can click here and save $40 on it.
If you would like to have new posts delivered straight to your inbox as they are posted, subscribe below.